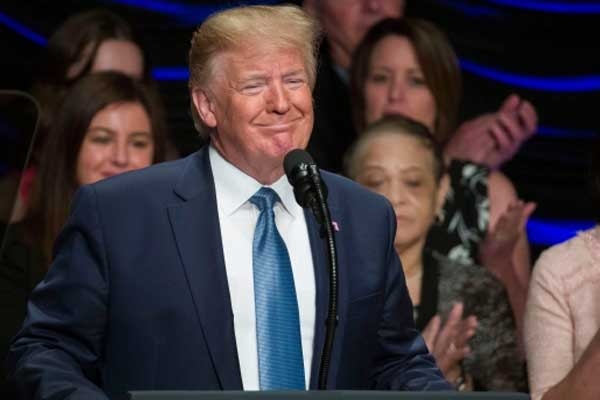 (Image source from: CTV News)
President Donald Trump, in yet another bizarre comment on Wednesday, has said 'kidney has a very important place in heart' while signing an executive order at White House, revamping the health care for the kidney-related disease.

Announcing the executive order, Trump in his speech said that it was great to see people afflicted with kidney disease work hard to stay alive further adding that it was an exciting day to advance kidney health in the United States.

"The kidney has an important place in the heart. It's an incredible thing. People that have to go this, people that have loved ones that are working so hard to stay alive. They have to work so hard. There's an espirit de corps, there's a spirit like you see rarely on anything. So I just want to thank all you folks for being here. It's really fantastic and it's truly an exciting day to advance kidney health in our country," he said.
The executive order signed by Trump will introduce a series of initiatives to encourage more kidney transplants and treatment at home which will see the United States federal government spending more than $100 billion per year, as per the U.S. news reports. This also includes an agency-wide initiative to encourage home dialysis and ramp up better prevention and screening for kidney disease, state U.S. news reports.
By Sowmya Sangam