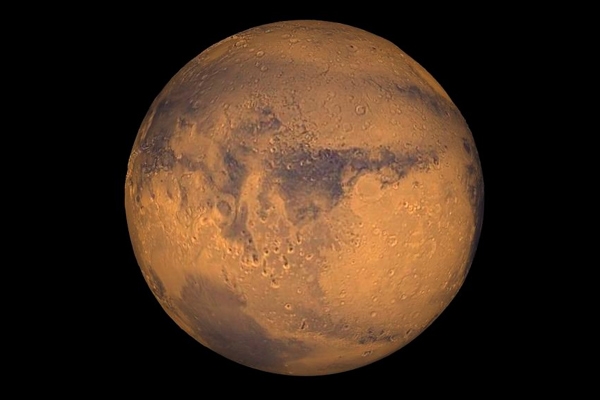 Scientists have detected atomic oxygen in the atmosphere of Mars, for the first time in 40 years. In fact, scientists thought that it was a warm and wet planet once. Probably, the changes were caused, as the sun's solar wind had driven the atmosphere into space.
"Atomic oxygen in the Martian atmosphere is notoriously difficult to measure," said Pamela Marcum, SOFIA project scientist.
"To observe the far-infrared wavelengths needed to detect atomic oxygen, researchers must be above the majority of Earth's atmosphere and use highly sensitive instruments, in this case a spectrometer. SOFIA provides both capabilities," Marcum added.
Even though the atomic oxygen was detected, lingering in the upper Martian atmosphere, it is different from what we breath. The atmosphere on Earth contains the air we breathe, besides protecting us from the harmful radiation of Sun, enabling water cycling, and keeping the Sun's heat from escaping back into space.
It is believed by the scientists that the thick atmosphere was even present on Mars billions years back and even life existed on the planet. But, the planet evolved over the time to turn cold and barren.
Scientists concluded in 2015 that the planet lost its magnetic field nearly 3.5 billion years ago, as it allowed huge bursts of energy from the Sun to gradually strip it of its atmosphere. Interesting thing here is that the stripping is happening even today.
"Atomic oxygen affects how other gases escape Mars and therefore has a significant impact on the planet's atmosphere," NASA said.
-Mayuka