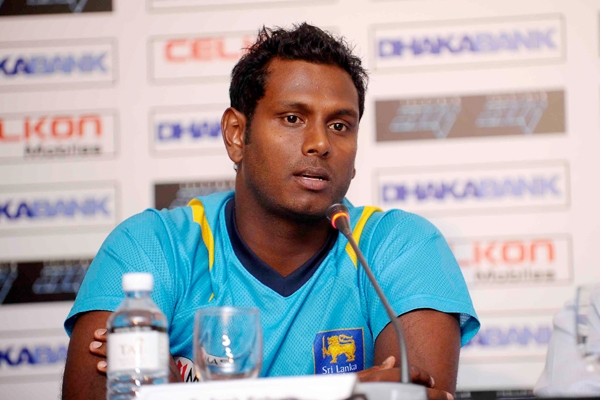 SriLanka skipper Angelo Mathews is backing his young team and looking ahead for a good show in the Test Series in England, which is commencing on 19 May 2016. The skipper is very much impressed with Kusal Mendis and allrounder Dasun Shanaka, for their performances in warm-up games.
Angelo Mathews said, "Dasun Shanaka was a standout for me, and so was Kusal Mendis. They are both still very young. Their first tour to England, and it's never easy, but they've showed a lot of character in the first two practice games. We've got lots of new players, but also 7 or 8 who were there in the 2014 tour. We've got a fearless set of players who are willing to take the English on."
It was admitted by Mathews that coping with the cold weather will be the biggest challenge to be faced by his side in the series. The forecast for the  first Test is not very pleasing for the visitors. It is expected to be too cold and rain expected by the end of the week.
"We all know that you can't get comfortable in England straightaway," Mathews said. "But no matter how long you spend in the cold you can never get used to it. We've had a few good days in Essex and also in Leicester, where the sun was out. Hopefully, the nice weather will come back to us. Whether it's the cold weather or the sunny weather, we do have to take on the challenge. The weather will be our main challenge."
- Sumana