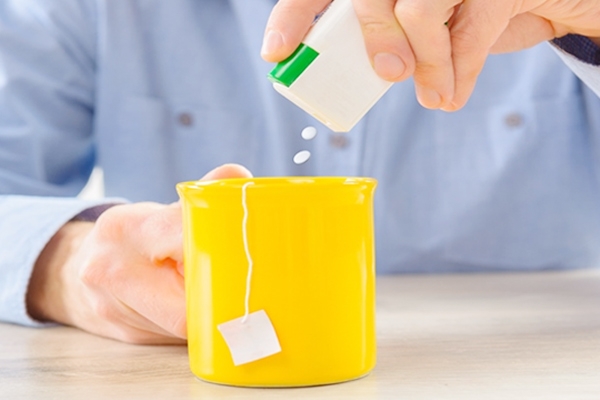 If trying to reduce the sugar and calories in diet, people may be turning to artificial sweeteners or other sugar substitutes. By offering the taste of sweetness without any calories, seem like that could be one answer to effective weight loss.
The American Heart Association (AHA) and American Diabetes Association (ADA) had given a cautious note to the use of artificial sweeteners in place of sugar.
Although these sweeteners may help to reduce weight and cut calories, but they may also have negative health effects
Artificial sweeteners are not digested by the body. In recent study,  bacteria in the gut may be able to break down artificial sweeteners that results in negative health effects.
Now there are many new sugar substitutes that are used in foods,  beverages and are marketed as 'sugar-free' or 'diet' including soft drinks, chewing gum, jellies, baked foods, fruit juices and ice creams.
Sugar containing foods in the natural form tend to be highly nutritious, high in fiber, and low in glycemic index. On the other hand, refined, concentrated sugar consumed in large amounts rapidly increases blood glucose and insulin levels, increases triglycerides, inflammatory mediators and oxygen radicals and with them the risk for diabetes, cardiovascular disease and other chronic illnesses,"
The FDA has approved five artificial sweeteners: "saccharin, acesulfame, aspartame, neotame, and sucralose. It has also approved one natural low-calorie sweetener stevia."
One concern is that people who use artificial sweeteners may replace the lost calories through other sources, possibly offsetting weight loss or health benefits.
- Mayuka