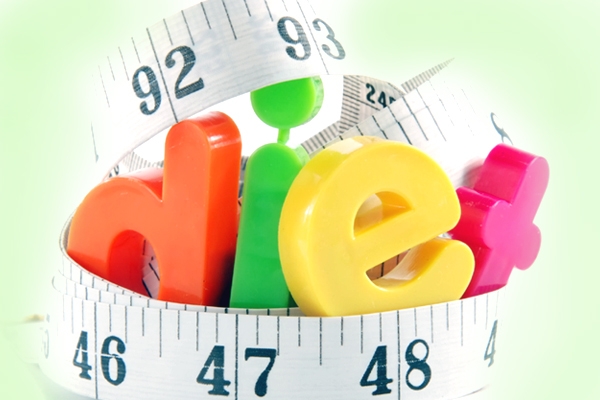 Lose weight!!! This sounds interesting for everyone, because everyone having a thought of maintaining perfect size.
Everyone will think that, dieting is all about starving and punishing themselves. But its not the correct one to do, in fact dieting  is having a habit of eating right food regularly at right time.
Our body is greatly influenced by what we eat. Eating healthy foods provides us with nutrients that keep us full and all day active. Eating properly is an important part of keeping  body fit. Maintaining fitness requires careful attention to both diet and exercise. The word 'diet' has become synonymous with drastic weight loss, health loss, energy loss, metabolic rate lose and most important loss of sanity.
Losing weight is not an easy task, but maintaining a trim body often presents a new set of difficulties that leads to many health issues. The best key to maintaining weight is adopting healthy lifestyle food habits that are repeated day in and day out. Keeping extra weight requires effort and commitment, through changes in eating habits, exercise and state of mind. These tips will help you to maintain and keep pursuing new challenges to improve your health and fitness.
Eating food for entertainment is a sure shot way of getting fat. There is much better idea to take part in some activity that is comforting. praying, exercising, painting, singing anything that suits the body temperature. This does not just help you burn calories, it keeps you away from ingesting too many calories.
There are some principles to follow daily :
1) Never wake up to tea or coffee :
It is advised that, after waking up in the morning drinking tea and coffee is not good for health, instead eat real food within 10-15 minutes of getting up. With sunrise, the metabolism peaks and the cells demand nutrition. This is the time to eat. Once your cells receive nutrition through food then the blood sugar comes to an optimum level.
2) Eat every 2 hours:
- If we eat every 2 hours, fewer calories are converted to fat.
- It creates a conducive environment in the body to burn fat.
- Less dependence on stimulants.
- Smarter thinking, because the brain gets a regular flow of glucose.
- Flatter stomach, no need to hold on to fat stories.
3) Eat more when you are more active and less when you are less active:
Will increase the metabolic rate of the body.
Will help you to stay energetic throughout the day.
Will help to lose fat more effectively.
4) Finish the last meal at least 2 hours prior to sleeping:
Will leave the body free to do its repair work.
Will make the body more effective in burning fat.
Will lead to sound sleep.
Living a healthy life is the dream of everybody. Following the above tips can help you in maintaining a healthy life. After all a healthy body provides a healthy mind, which in turn helps in living a healthy life.
-Panuganti Mayuka.