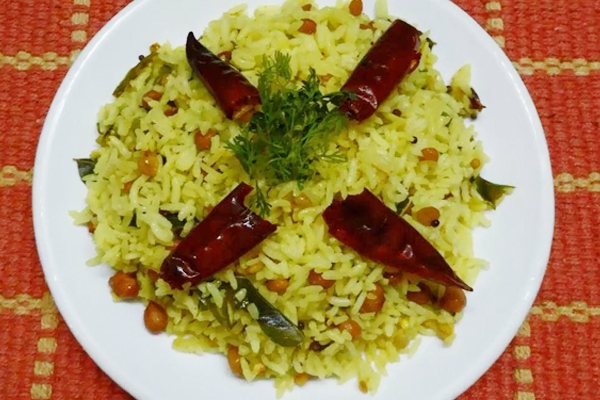 Who doesn't want to have a sour mango in some of the food items in this summer? Here comes  Mango rice recipe, which is more popular dish in Andhra, Karnataka and in Tamil Nadu states.
This is a classic dish made of fluffy rice, freshly grated raw mango and spices to give a nice tangy taste.
Ingredients to prepare :
1 pinch of Turmeric
1 pinch of Hing
1 pinch Mustard
Cumin 1 pinch
Salt as per taste
3 pieces of ed chilli whole
4 teaspoons of oil.
1 teaspoons of channa dall.
coriander leaves 1 bunch.
50 Gallons of cashewnuts
1 Teaspoons of urad dhal.
grated raw mango one cup
fresh cooked rice
Directions to prepare :
1)  Heat the pan, add oil, add red chilli whole, mustard seeds, cumin, channa dal, urad dal, cashewnuts, hing, green chillies, curry leaves,  chopped ginger optional, turmeric and add grated mango.
2)  cook till mango is tender, add boiled rice and mix it well.
3)  Finally you can  serve hot
Especially this dish, people will cook in summer time (during mango season).
- Mayuka